Based on FCAD's R&D company Ulcho Biochemical Ltd' strong technical capacity in Carbohydrate and Nucleotide, Watson International can undertake custom synthesis projects of these two classes while ensuring a high success rate. You may also visit Ulcho's official website www.ulcho.com for more information
1
Carbohydrate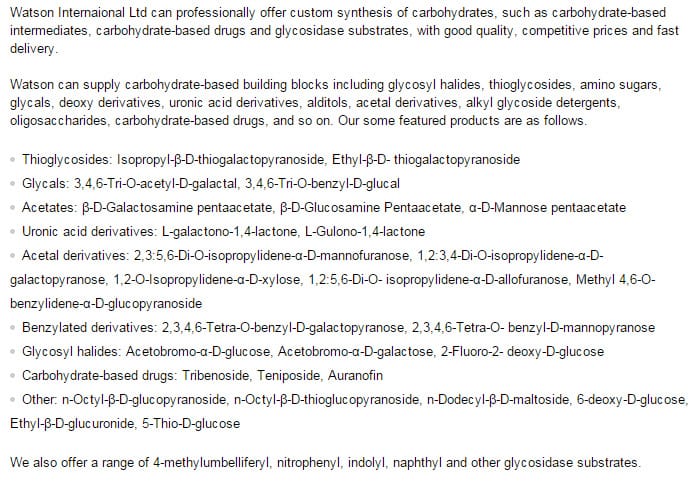 Expert Bespoke Synthesis Customized For Your Individual Requirements

Here at Watson Int. we have the expertise and experience in nucleotide chemistry and related areas to being you tailor-made synthetic amino sugar compounds of dependable quality. We make sure that the entire process from development and bench marking of synthesis process to comprehensive synthesis & purification, as well as characterization is up to industry standards.
Custom Carbohydrates and Nucleotides
Please fill out our inquiry form for a quick quotation. One of our experts will be in touch with you shortly.