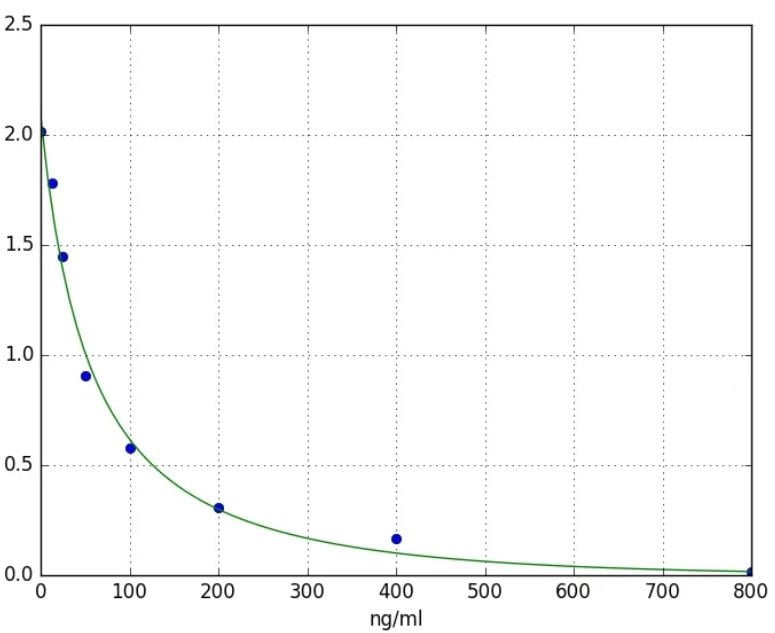 Description
Antigen CAS
59-30-3
Name
Anti-Vitamin B9 antibody
Synonyms
Monoclonal Folic Acid antibody, Anti-Folic Acid antibody, Folate antibody, Vitamin M antibody, Vitamin B9 antibody, Vitamin Bc antibody, Folacin antibody, Pteroyl-L-glutamic acid antibody, Pteroyl-L-glutamate antibody
Host
Mouse; Goat; Rabbit
Antibody Product Type
Primary
Conjugate
Unconjugated; Biotin; APC; Alkaline Phosphatase (AP); FITC; HRP; PE
Specifity
Recognizes free folic acid, otherwise known as Vitamin B9, a water-soluble vitamin found naturally in food. Folic acid is essential for production and maintenance of new cells particularly during pregnancy and infancy. Folate (the anion form of folic acid) functions in the synthesis of DNA bases, and folate deficiency limits cell division leading to megaloblastic anemia. Folic acid is particularly important just before and just after conception, to help protect against neural tube defects such as spina bifida.
Storage
Store at 4°C for frequent use. Stored at -20°C in a manual defrost freezer for a year without detectable loss of activity. Avoid repeated freeze-thaw cycles.
Application
ELISA; Immunohistochemistry (IHC); Western Blotting (WB); Immunofluorescence (fixed cells) (IF/ICC); Immunoprecipitation (IP); Cell-ELISA (cELISA); Immunoassay (IA); Immunocytochemistry (ICC)
Properties
Form
Liquid/Lyophilized
Handling
The antibody solution should be gently mixed before use.
Clonality
Monoclonal/Polyclonal
Isotype
IgG
General View of Documents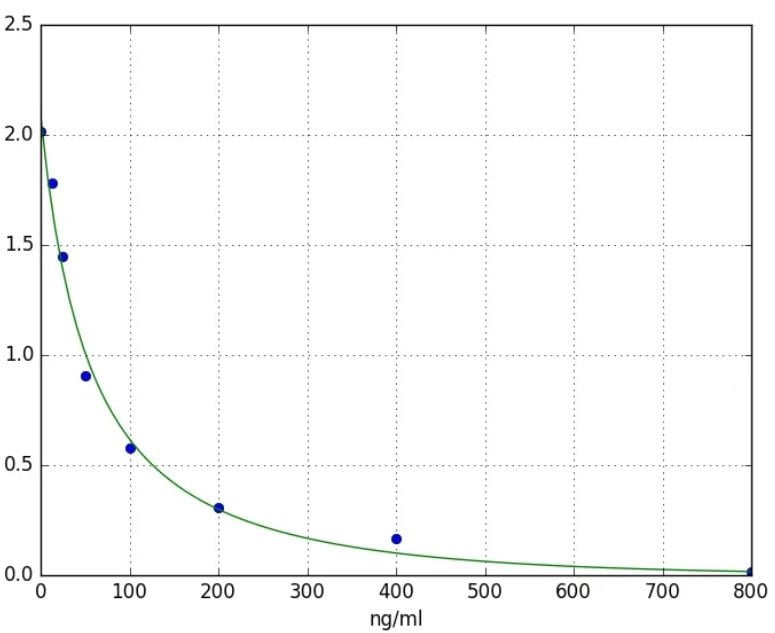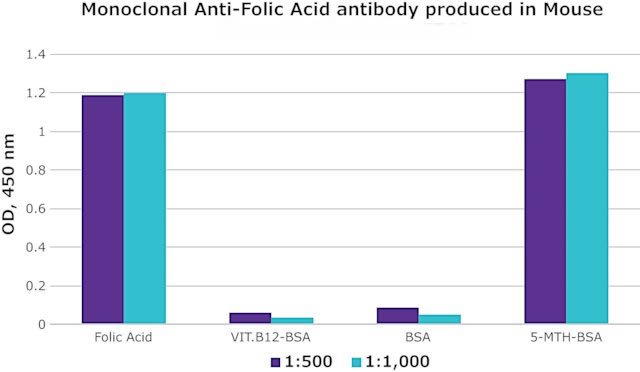 Safety Data
RIDADR
NONH for all modes of transport
WGK Germany
3
Links
This product is developed by our R&D company Watson Bio Ltd(
https://www.watson-bio.com/
), and here is the corresponding link
https://www.watson-bio.com/anti-vitamin-b9-vitamin-b9-vb9-folic-acid-cas-59-30-3-antibody/
Quick Inquiry
Fill out our inquiry form and one of our experts will be in touch with you shortly (Please change screen to horizontal for complete browsing if you are checking Watson on your mobile phone).