Iden­ti­fi­ca­tion
CAS

Number

UENA-0245
Name
FPOX/Fruc­­to­­syl-pep­tide Oxidase
EC

number

1.5.3 (Recom­bi­nant from microorganism)
Mol­e­c­u­lar Weight
60 kDa (SDS-PAGE)
Prop­er­ties
Appear­ance
Yel­low amor­phous pow­der, lyophilized
Iso­elec­tric Point
6.4
Michaelis con­stants
4.0×10-3 M (fruc­­to­­syl-Val-His)
Inhibitors
Hg2+, Pb2+
Opti­mum pH
6.5-7.5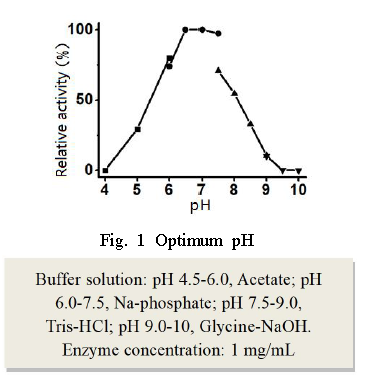 Opti­mum temperature
37 ℃
pH sta­bil­i­ty
pH 6.5-9.5 (25 ℃, 16 h)
Ther­mal stability
Below 40 ℃ (pH 8.0, 30min)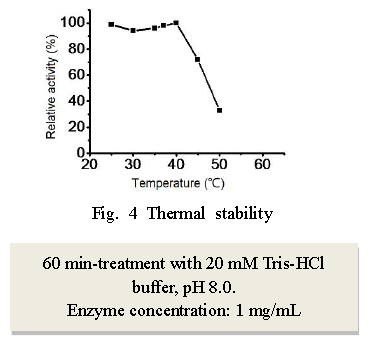 Stor­age stability
At least one year at -20 ℃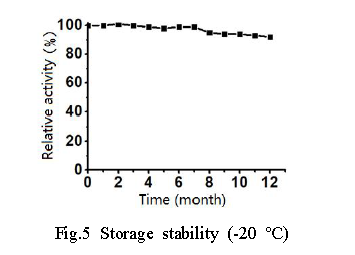 Sta­bi­liz­ers
Glyc­erol, trehalose
Safe­ty Data
RIDADR
NONH for all modes of transport
WGK

Germany

3
Spec­i­fi­ca­tions and Oth­er Infor­ma­tion of Our
FPOX

/Fruc­­to­­syl-pep­tide Oxi­dase

CAS

UENA-0245
Pro­tein purity
≥90% (from SDS-PAGE)
Activ­i­ty
≥4 U/​mg solid
Cata­lase
≤0.01%
ATPase
≤0.005%
Glu­cose oxidase
≤0.03%
Cho­les­terol oxidase
≤0.003%
Unit def­i­n­i­tion
One unit (U) is defined as the amount of enzyme which pro­duces 1 μmol of H2O2 per min under the con­di­tions described below.
Shelf Life
2 years
Stor­age
Under room tem­per­a­ture away from light
Known Appli­ca­tion
The enzyme is use­ful for the deter­mi­na­tion of fruc­­to­­syl-pep­tide and fruc­­to­­syl-L-amino acid.
Links
This prod­uct is devel­oped by our R&D com­pa­ny Wat­son Bio Ltd (https://​www​.wat​son​-bio​.com/).
Quick Inquiry
Fill out our inquiry form and one of our experts will be in touch with you shortly.