Xantphos CAS 161265-03-8

Identification
CAS Number
161265-03-8
Name
Xantphos
PL-133 (Johnson Matthey)
Synonyms
(9,9-Dimethyl-9H-xanthene-4,5-diyl)bis(diphenylphosphine)
[5-(Diphenylphosphino)-9,9-dimethyl-9H-xanthen-4-yl]phosphine
phosphine, 1,1′-(9,9-dimethyl-9H-xanthene-4,5-diyl)bis[1,1-diphenyl-
Xanthene, 4,5-bis(diphenylphosphino)-9,9-dimethyl-
Xantphos
4,5-Bis(diphenylphosphino)-9,9-dimethylxanthene
4,5-Bis(diphenylphospheno)-9,9-dimethylxanthene
4,5-Bis(diphenylphosphino)-9,9-dimethyl-9H-xanthene
4,5-Bis(diphenylphosphino)-9,9-dimethylxanthene
9,9-Dimethy-4,5-bis(diphenylphosphino)xanthene
9,9-dimethyl-4,5-bis(diphenylphosphino)
9,9-dimethyl-4,5-bis(diphenylphosphino)-9H-xanthene
9,9-Dimethyl-4,5-bis(diphenylphosphino)xanthene
dimethylbisdiphenylphosphinoxanthene
SMILES
O6c1c(cccc1P(c2ccccc2)c3ccccc3)C(c7cccc(P(c4ccccc4)c5ccccc5)c67)(C)C
StdInChI
InChI=1S/C39H32OP2/c1-39(2)33-25-15-27-35(41(29-17-7-3-8-18-29)30-19-9-4-10-20-30)37(33)40-38-34(39)26-16-28-36(38)42(31-21-11-5-12-22-31)32-23-13-6-14-24-32/h3-28H,1-2H3
StdInChIKey
CXNIUSPIQKWYAI-UHFFFAOYSA-N
MDL Number
MFCD00233866
Molecular Formula
C39H32OP2
Molecular Weight
578.63
Properties
Appearance
Off white or light yellow powder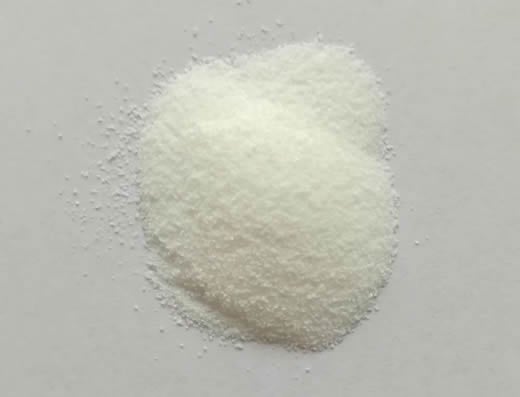 Melting Point
224-228 °C
Boiling Point
665.7 °C at 760 mmHg
Safety Data
Personal Protective Equipment
Eyeshields, Gloves, type N95 (US), type P1 (EN143) respirator filter
WGK Germany
3
MSDS Download
Specifications and Other Information of Our Xantphos CAS 161265-03-8
Identification Methods
HNMR, HPLC
Purity
98% min, 99% min, 99.5% min
Known Application
Ligand used in a synthesis of heterocycles by palladium-catalyzed C-N cross coupling of 3-bromothiophenes with 2-aminopyridines. Also used in a ruthenium-catalyzed alkylation of active methylene compounds with alcohols. Metal chelating ligand for catalysis.
Productivity
1MT/month
General View of Documents
Links
This product is developed by our R&D company Warshel Chemical Ltd (
http://www.warshel.com/
), and here is the corresponding link
http://warshel.com/xantphos-cas-161265-03-8/
Quick Inquiry
Fill out our inquiry form and one of our experts will be in touch with you shortly (Please change screen to horizontal for complete browsing if you are checking Watson on your mobile phone).