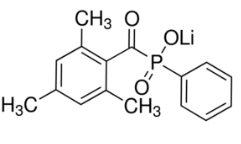 Identification
CAS Number
85073-19-4
Name
Lithium phenyl-2,4,6-trimethylbenzoylphosphinate (LAP)
Synonyms
(Mésitylcarbonyl)phénylphosphinate de lithium [French] [ACD/IUPAC Name]
Lithium (mesitylcarbonyl)phenylphosphinate [ACD/IUPAC Name]
lithium phenyl-2,4,6-trimethylbenzoylphosphinate
Lithium-(mesitylcarbonyl)phenylphosphinat [German] [ACD/IUPAC Name]
Phosphinic acid, P-phenyl-P-(2,4,6-trimethylbenzoyl)-, lithium salt (1:1) [ACD/Index Name]
85073-19-4 [RN]
LAP
Lithium phenyl(2,4,6-trimethylbenzoyl)phosphinate
Lithium phenyl-2,4,6- trimethylbenzoylphosphinate
MFCD29472537
SMILES
[Li+].Cc1cc(c(c(c1)C)C(=O)P(=O)(c2ccccc2)[O-])C
StdInChI
InChI=1S/C16H17O3P.Li/c1-11-9-12(2)15(13(3)10-11)16(17)20(18,19)14-7-5-4-6-8-14;/h4-10H,1-3H3,(H,18,19);/q;+1/p-1
StdInChIKey
JUYQFRXNMVWASF-UHFFFAOYSA-M
Molecular Formula
C16H16LiO3P
Molecular Weight
294.21
MDL Number
MFCD29472537
Properties
Appearance
White to off white powder
Safety Data
RIDADR
NONH for all modes of transport
WGK Germany
3
Specifications and Other Information of Our Lithium phenyl-2,4,6-trimethylbenzoylphosphinate (LAP) CAS 85073-19-4
Identification Methods
HNMR, HPLC
Purity
98% min
Solubility(5 % In Water)
Clear solution
Storage
Under room temperature away from light.
Known Application
Often used as water-based blue light photoinitiator.
General View of Documents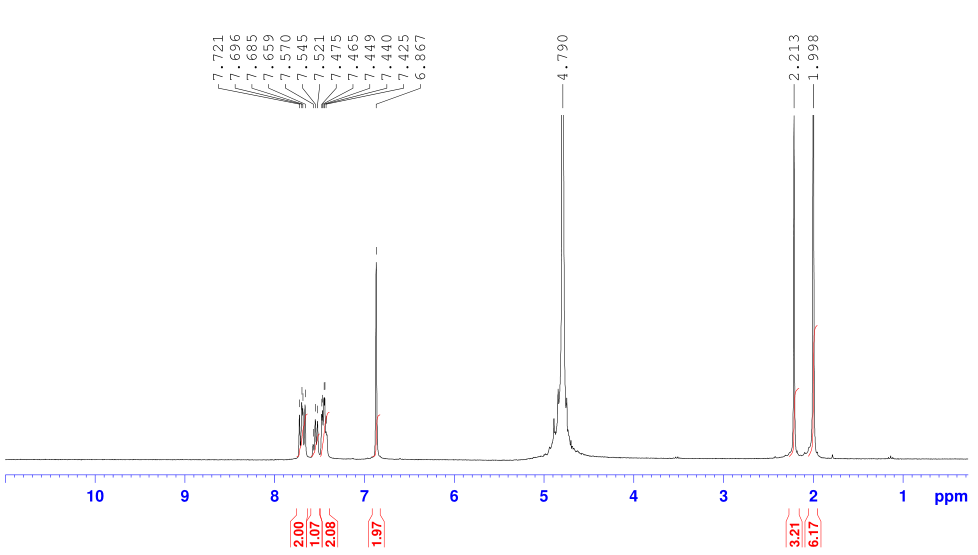 Links
This product is developed by our R&D company Warshel Chemical Ltd(
http://www.warshel.com/
), and here is the corresponding link
http://www.warshel.com/lithium-phenyl-2,4,6-trimethylbenzoylphosphinate-(lap)-cas-85073-19-4/
Quick Inquiry
Fill out our inquiry form and one of our experts will be in touch with you shortly (Please change screen to horizontal for complete browsing if you are checking Watson on your mobile phone).